Are you looking for the best fruits for hair growth? So, Today we are going to talk about the fruits that boost hair growth and help you regain your shiny hair. If you want bouncy and wavy hair, your diet must have a rich amount of vitamins and supplements, and fruits are the most comfortable products that can help you.
Top 14 best fruits for hair growth and thickness that will solve your problem.
14. Gooseberry
Gooseberry or Amla is rich in Vitamin C and helps your hair regain its lustre and shine. Many oil companies boost that their hair oil is made from gooseberry owing to its ability to promote hair growth.
13. Lemon
Lemon's citrus properties help in cleaning your hair. It fights dandruff which is detrimental to hair growth. Applying lemon juice to your scalp clears your hair of impurities and accelerates hair growth and at the same time leaves your hair shiny.
12. Guava
It is rich in Vitamin A, which significantly helps in promoting hair growth. A mixture of guava juice and lemon juice will not only leave your hair dandruff-free but also makes your shiny and bouncy.
11. Plum
Regular consumption of plum will promote strong and healthy hair. Your hair will become thick owing to its rich nutrients, and you will get the confidence to open your hair without unnecessary styling.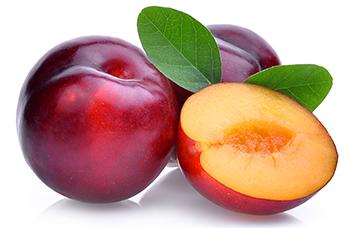 10. Peach
Also known as Persian Apple, this fruit is famous for its hair growth-promoting attributes. Continuous use of its oil and leaves helps in growing your hair and at the same time if you are dealing with hair fall, then it combats hair fall too.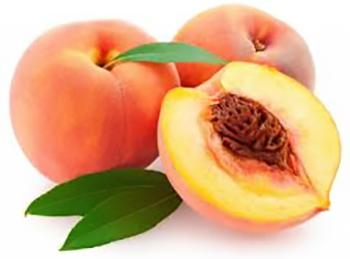 9. Apricot
This summer fruit acts as a fantastic conditioner. Applying apricot on the scalp and hair helps you in fighting hair fall and also gives a boost to dull hair, and you can say goodbye to boring hair. Apricots are the best fruits for hair growth.
8. Grape
The vitamins in grapes help fight hair fall. The oil from grape seed dramatically helps if you have frizzy hair. The application of grapeseed oil leaves your hair manageable and makes your hair healthy and strong.
7. Pineapple
Pineapple is rich in Vitamin A as well as Vitamin C. Consumption of pineapples helps your digestive system, and it's so rich in nutrients that it saves you from many diseases. Vitamin A greatly helps your hair growth and makes your hair look rich and nourished.
6. Avocado
This fruit has the highest amount of protein than any other fruit. It also has Vitamin B, C, and E. You can apply this fruit as a mask by mashing it and adding curd and oil to it. It will leave your hair deeply nourished and at the same time, help you to fight hair damage. Avocados are one of the best fruits for hair growth.
5. Papaya
Consumption of papaya helps you in fighting hair fall and dandruff. Eating papayas much helps in nourishing your hair and thus helps your hair grow. Papaya leaves can also help you get rid of dull hair and makes your hair thick and dense.
4. Banana
Banana is a crucial ingredient for a healthy diet. This fruit has potassium and many other minerals which make it one of the most nutritious bananas. All of the other nutrients and the magnesium in the banana majorly help your hair growth. You can even mash it and apply it directly to your hair for thick and dense hair.
3. Strawberry
Strawberry is rich in silica which significantly helps you in fighting hair fall. Vitamin B and Vitamin C in the strawberry dramatically help you in keeping your hair healthy. Eating strawberries will leave your hair strong and lustrous. Strawberries are one of the best fruits for hair growth.
2. Apple
Apples have soluble fiber and vitamins, and regular consumption helps you bring back the lustre to your hair. Apples are already famous for their health benefit, and they also help in promoting hair growth which is just another bonus to keep apple as a part of your diet. The biotin in an apple's skin is an excellent booster for hair growth.
1. Orange
The fruit orange has the highest content of Vitamin C of all fruits, and Vitamin C is a crucial ingredient that promotes hair growth in our body. Orange has beta-carotene, which promotes hair growth and makes your hair lustrous and beautiful.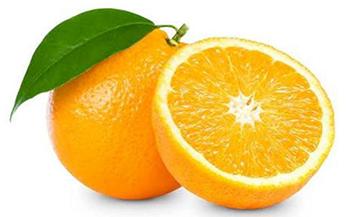 Hair is an essential part of your looks, and you must give it enough attention. Consumption of fruits promotes hair growth, and you should increase your fruit intake if you want beautiful hair.